Cannabinoids break down into 3 main classes:
endocannabinoids, phytocannabinoids, and synthetic cannabinoids.1, 2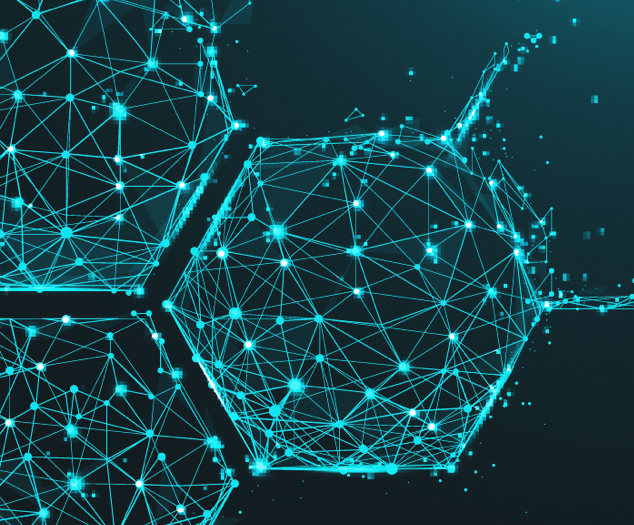 Endocannabinoids
Endocannabinoids are chemicals produced inside of your body that attach to the same receptors as some phytocannabinoids.1-3
The most well-known endocannabinoid receptors are the Cannabinoid Receptor 1 (CB1) and the Cannabinoid Receptor 2 (CB2).3
Endocannabinoid chemicals help maintain balance and harmony in a healthy body.1
Endocannabinoids were identified after discovering the mechanism of action of THC on CB1 and CB2 receptors.2
Thus, cannabis exerts it effects, in part, by mimicking our endocannabinoid system.1
The 2 most extensively studied endocannabinoids, anandamide (N-arachidonoylethanolamine) and 2-AG (2-arachidonoylglycerol), and the enzymes responsible for endocannabinoid metabolism, make up the endocannabinoid system.2
Anandamide and 2-AG, as well as other phytocannabinoids, have more molecular targets than just CB1 and CB2, such as Transient Receptor Potential (TRP) receptors and G-Protein receptor 55 (GPR55).3
One key feature of endocannabinoids is their precursors, present in lipid membranes, can be synthesized in one or two rapid enzymatic steps, and released into the extracellular space.4, 5 Thus, unlike exogenous cannabinoids, endocannabinoids can have an immediate effect.
Initially, endocannabinoid receptors were thought to be present only in the nervous system.3
We now know that these receptors are found throughout the body regulating major system processes.3
Research targeting the endocannabinoid system has uncovered the extreme complexity of this widespread and versatile system.3
It is predicted that future therapeutic discoveries will take advantage of these novel pathways.4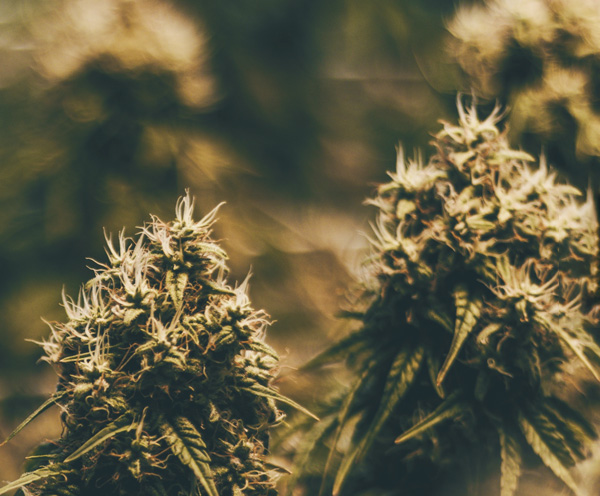 Phytocannabinoids
Phyto-, meaning plant, cannabinoids are chemicals found in and extracted from the cannabis plant.1
The cannabis plant contains over 100 known phytocannabinoids.4
The highest percentage of phytocannabinoids are found in the unseeded flower buds of female plants.6
THC and CBD are the most widely studied phytocannabinoids.1
There is only one FDA-approved phytocannabinoid product, CBD oral solution, which is approved for the treatment of seizures associated with rare epilepsies.7, 8
Hemp and marijuana are both varietals of Cannabis sativa L.9
Hemp was traditionally grown for fiber and seeds, whereas marijuana was grown for recreational use.10
With the new Agricultural Improvement Act of 2018 (PL 115-334; often referred to as the "Farm Bill"), hemp plants may be grown with larger flowers to increase their phytocannabinoid content, but products derived from hemp still must contain less than 0.3% THC on a dry-weight basis.11 It is unclear whether this means 0.3% THC in the dry plant or finished product.
Cannabis sativa L. plants are soil remediators that absorb toxic chemicals from the soil.12, 13
When phytocannabinoids are extracted from these plants, toxic chemicals from the soil can also be in the extraction.14
Thus, rigorous growing, harvesting, extraction, manufacturing, and testing practices must be performed to ensure safe and consistent product.15
New scientific research is discovering that phytocannabinoids interact with many receptors beyond CB1 & CB2.1, 4
Moreover, research from FDA-approved cannabinoids has shown an array of known side effects as well as drug-drug interactions.1, 16
There isn't a scientific definition of non–FDA-approved "medical marijuana," but it is generally considered to be a product containing phytocannabinoids from the cannabis plant intended to relieve symptoms of an ailment.17
Numerous state programs allow patients to be dispensed medical marijuana with a doctor's recommendation (not prescription).18
Each state has different regulations to oversee the production of phytocannabinoid products for medical marijuana.19, 20
While most try to have a safe and consistent product, caution is warranted.21-23
Learn more about relevant state product issues across all 50 states.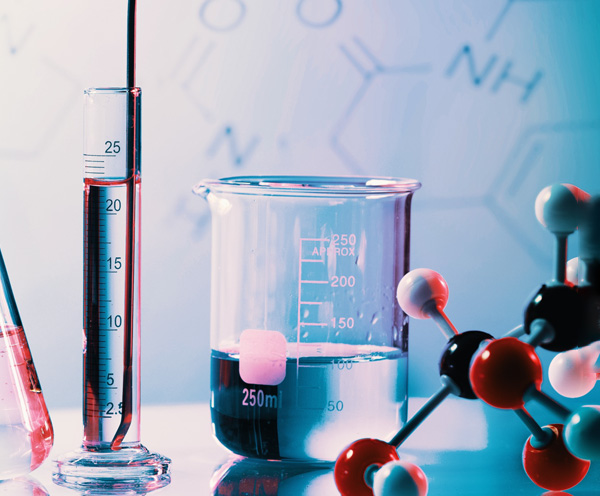 Synthetic Cannabinoids
Synthetic cannabinoids are chemicals made in a laboratory to mimic phytocannabinoids, which are chemicals found naturally in the cannabis plant.1, 24
There are 3 FDA-approved synthetic cannabinoid products available by prescription.25-27
These mimic the phytocannabinoid THC.1
There are many illegal synthetic cannabinoid products that are sold online and in stores.28
Some of these illegal products have caused illnesses and deaths.1, 29
Synthetic cannabinoids can be THC analogues that act as full agonists at cannabinoid receptors and have biologically active metabolites.24
Synthetic cannabinoids may be more potent than cannabis-derived THC.24
The FDA-approved synthetic THC formulations nabilone and dronabinol are indicated for the treatment of nausea and vomiting associated with cancer chemotherapy treatment; dronabinol is also indicated for treatment of anorexia associated with weight loss in patients with AIDS.25-27
FDA-approved synthetic THC formulations have a product label that explains their side effects and safety, noting that they should be dosed at low concentrations to help reduce side effects.25-27
Research is opening new possible uses for synthetic cannabinoids in the treatment of neurological conditions, including agitation in Alzheimer's,30 non-motor symptoms of Parkinson's,31,32 and the treatment of seizures.33
Most research is being performed ex-US, but some US sites are actively studying the medical benefits of synthetic THC or synthetic CBD.34-36
Safety concerns with non–FDA-approved cannabinoid products cannot be emphasized enough.37
With illegal formulations proliferating and touted as "safe," consumers can easily fall into harm's way.28
The CDC has multiple reports of acute poisonings, severe bleeding, and deaths due to illegal synthetic cannabinoids.29
Learn more about relevant state product issues across all 50 states.
1. VanDolah HJ, Bauer BA, Mauck KF. Clinicians' Guide to Cannabidiol and Hemp Oils. Mayo Clin Proc. Sep 2019;94(9):1840-1851. doi:10.1016/j.mayocp.2019.01.003
2. Alger BE. Getting high on the endocannabinoid system. Cerebrum. Nov 2013;2013:14.
3. Mackie K. Cannabinoid receptors: where they are and what they do. J Neuroendocrinol. May 2008;20 Suppl 1:10-4. doi:10.1111/j.1365-2826.2008.01671.x
4. Rosenberg EC, Tsien RW, Whalley BJ, Devinsky O. Cannabinoids and Epilepsy. Neurotherapeutics. Oct 2015;12(4):747-68. doi:10.1007/s13311-015-0375-5
5. Maccarrone M, Bab I, Biro T, et al. Endocannabinoid signaling at the periphery: 50 years after THC. Trends Pharmacol Sci. May 2015;36(5):277-96. doi:10.1016/j.tips.2015.02.008
6. Flores-Sanchez IJ, Verpoorte R. Secondary metabolism in cannabis. Phytochemistry Reviews. 2008;7(3):615-639. doi:10.1007/s11101-008-9094-4
7. US Food and Drug Administration. FDA and Cannabis: Research and Drug Approval Process. Updated Oct 10, 2020. Accessed Sept 2, 2021. https://www.fda.gov/news-events/public-health-focus/fda-and-cannabis-research-and-drug-approval-process
8. US Food and Drug Administration. FDA Approves First Drug Comprised of an Active Ingredient Derived from Marijuana to Treat Rare, Severe Forms of Epilepsy. 2018. https://www.fda.gov/news-events/press-announcements/fda-approves-first-drug-comprised-active-ingredient-derived-marijuana-treat-rare-severe-forms
9. Yang Y, Lewis MM, Bello AM, Wasilewski E, Clarke HA, Kotra LP. Cannabis sativa (Hemp) Seeds, Delta(9)-Tetrahydrocannabinol, and Potential Overdose. Cannabis Cannabinoid Res. 2017;2(1):274-281. doi:10.1089/can.2017.0040
10. Small E. Evolution and Classification of Cannabis sativa (Marijuana, Hemp) in Relation to Human Utilization. Bot Rev. Sept 1 2015;81(3):189-294. doi:10.1007/s12229-015-9157-3
11. Establishment of a Domestic Hemp Production Program, Department of Agriculture (USDA) 7 CFR §990 (2021). Accessed 3 Dec 2021. https://www.federalregister.gov/documents/2021/01/19/2021-00967/establishment-of-a-domestic-hemp-production-program
12. Flores RM. Chapter 8 - Co-Produced Water Management and Environmental Impacts. In: Flores RM, ed. Coal and Coalbed Gas. Elsevier; 2014:437-508.
13. Husain R, Weeden H, Bogush D, et al. Enhanced tolerance of industrial hemp (Cannabis sativa L.) plants on abandoned mine land soil leads to overexpression of cannabinoids. PLoS One. 2019;14(8):e0221570. doi:10.1371/journal.pone.0221570
14. McPartland JM, McKernan KJ. Contaminants of Concern in Cannabis: Microbes, Heavy Metals and Pesticides. In: Chandra S, Lata H, ElSohly MA, eds. Cannabis sativa L - Botany and Biotechnology. Springer International Publishing; 2017:457-474:chap 22.
15. Sarma ND, Waye A, ElSohly MA, et al. Cannabis Inflorescence for Medical Purposes: USP Considerations for Quality Attributes. J Nat Prod. Apr 24 2020;83(4):1334-1351. doi:10.1021/acs.jnatprod.9b01200
16. Kocis PT, Vrana KE. Delta-9-Tetrahydrocannabinol and Cannabidiol Drug-Drug Interactions. Med Cannabis Cannabinoids. Aug 2020;3(1):61-73. doi:10.1159/000507998
17. Witek TJ, Jr. Please don't call it medical marijuana unless it is; but it probably isn't. Can J Public Health. Feb 2021;112(1):74-77. doi:10.17269/s41997-020-00333-2
18. Marijuana Policy Project. "Prescribing" Versus "Recommending" Medical Cannabis Marijuana Policy Project. Accessed Dec 3, 2021. https://www.mpp.org/issues/medical-marijuana/prescribing-versus-recommending-medical-cannabis/
19. Lampe JR. State Marijuana "Legalization" and Federal Drug Law: A Brief Overview for Congress. 2020. May 20. Accessed 1 Dec 2021. https://fas.org/sgp/crs/misc/LSB10482.pdf
20. National Conference of State Legislatures. State medical marijuana laws. 2021. Accessed Dec 6, 2021. https://www.ncsl.org/research/health/state-medical-marijuana-laws.aspx
21. Bonn-Miller MO, Loflin MJE, Thomas BF, Marcu JP, Hyke T, Vandrey R. Labeling Accuracy of Cannabidiol Extracts Sold Online. JAMA. Nov 7 2017;318(17):1708-1709. doi:10.1001/jama.2017.11909
22. Vandrey R, Raber JC, Raber ME, Douglass B, Miller C, Bonn-Miller MO. Cannabinoid Dose and Label Accuracy in Edible Medical Cannabis Products. JAMA. Jun 23-30 2015;313(24):2491-3. doi:10.1001/jama.2015.6613
23. US Food and Drug Administration. Warning Letters and Test Results for Cannabidiol-Related Products. FDA.gov. 2020. Accessed Feb 23, 2021. https://www.fda.gov/news-events/public-health-focus/warning-letters-and-test-results-cannabidiol-related-products
24. Tai S, Fantegrossi WE. Synthetic Cannabinoids: Pharmacology, Behavioral Effects, and Abuse Potential. Curr Addict Rep. Jun 1 2014;1(2):129-136. doi:10.1007/s40429-014-0014-y
25. Marinol® (dronabinol) capsules, for oral use [prescribing information]. North Chicago, IL: AbbVie Inc. https://dailymed.nlm.nih.gov/dailymed/drugInfo.cfm?setid=d0efeeec-640d-43c3-8f0a-d31324a11c68
26. Syndros® (dronabinol) oral solution [prescribing information]. Chandler, AZ: Insys Therapeutics Inc. https://dailymed.nlm.nih.gov/dailymed/drugInfo.cfm?setid=a7801c70-995d-46a2-91ee-141ef427c6b5
27. Cesamet® (nabilone) capsules, for oral administration [prescribing information]. Costa Mesa, CA: Valeant Pharmaceuticals International. https://dailymed.nlm.nih.gov/dailymed/drugInfo.cfm?setid=83c7ac15-ece9-47de-b83c-d575544fa449
28. National Institute on Drug Abuse. What are synthetic cannabinoids? 2020. Accessed Dec 1, 2021. https://www.drugabuse.gov/publications/drugfacts/synthetic-cannabinoids-k2spice
29. Centers for Disease Control and Prevention. Synthetic cannabinoids: What are they? What are their effects? 2018. Accessed Feb 18, 2022. https://www.cdc.gov/nceh/hsb/chemicals/sc/default.html
30. Ruthirakuhan M, Herrmann N, Andreazza AC, et al. Agitation, Oxidative Stress, and Cytokines in Alzheimer Disease: Biomarker Analyses From a Clinical Trial With Nabilone for Agitation. J Geriatr Psychiatry Neurol. Jul 2020;33(4):175-184. doi:10.1177/0891988719874118
31. Peball M, Werkmann M, Ellmerer P, et al. Nabilone for non-motor symptoms of Parkinson's disease: a randomized placebo-controlled, double-blind, parallel-group, enriched enrolment randomized withdrawal study (The NMS-Nab Study). J Neural Transm (Vienna). Aug 2019;126(8):1061-1072. doi:10.1007/s00702-019-02021-z
32. Nabilone for Non-motor Symptoms in Parkinson's Disease (NMS-Nab). ClinicalTrials.gov Identifier: NCT03769896. Updated Mar 2, 2021. Medical University Innsbruck. https://clinicaltrials.gov/ct2/show/results/NCT03769896
33. Mascal M, Hafezi N, Wang D, et al. Synthetic, non-intoxicating 8,9-dihydrocannabidiol for the mitigation of seizures. Sci Rep. May 23 2019;9(1):7778. doi:10.1038/s41598-019-44056-y
34. ClinicalTrials.gov. Dronabinol. (database search). Accessed Dec 6, 2021. https://clinicaltrials.gov/ct2/results?cond=&term=Dronabinol
35. ClinicalTrials.gov. Nabilone. (database search). Accessed Dec 6, 2021. https://clinicaltrials.gov/ct2/results?cond=&term=Nabilone
36. Sholler DJ, Huestis MA, Amendolara B, Vandrey R, Cooper ZD. Therapeutic potential and safety considerations for the clinical use of synthetic cannabinoids. Pharmacology, biochemistry, and behavior. 2020;199:173059-173059. doi:10.1016/j.pbb.2020.173059
37. United Nations Office on Drugs and Crime. Synthetic cannabinoids. Accessed Dec 2, 2021. https://www.unodc.org/LSS/SubstanceGroup/Details/ae45ce06-6d33-4f5f-916a-e873f07bde02
38. ElSohly M, Gul W. Constituents of Cannabis sativa. In: Pertwee R, ed. Handbook of Cannabis. Oxford University Press; 2014:1093.
39. Fischedick JT, Hazekamp A, Erkelens T, Choi YH, Verpoorte R. Metabolic fingerprinting of Cannabis sativa L., cannabinoids and terpenoids for chemotaxonomic and drug standardization purposes. Phytochemistry. Dec 2010;71(17-18):2058-73. doi:10.1016/j.phytochem.2010.10.001