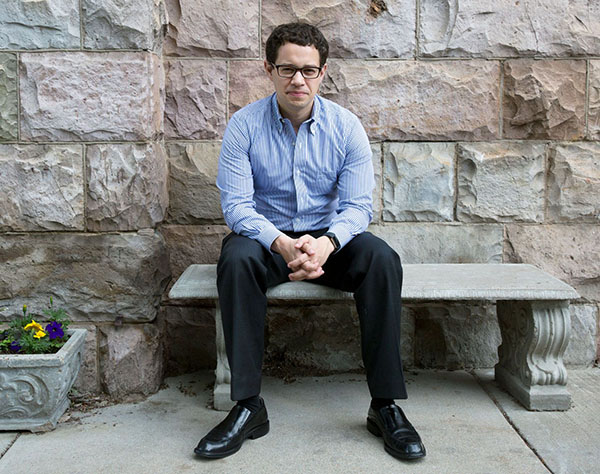 Andrew Freedman is a senior vice president at Forbes Tate Partners where he works with government, research institutions, communities, and private businesses in support of implementing cannabis laws responsibly. He is also the executive director of the Coalition for Cannabis Policy, Education, and Regulation, a national organization of regulated businesses and subject matter experts focused on the goal of getting cannabis legalization right. Prior to his current role, Andrew spent three years as the State of Colorado's first director of cannabis coordination. During that time, he supported voter-mandated, legalized, adult-use and medical cannabis legislation that sought to protect public health, maintain public safety, and keep cannabis out of the hands of children.
Covering Cannabinoids spoke to Andrew about the current state of federal legislation and oversight of cannabis-based products and what needs to be done in the near and long term to ensure consumer safety.
Q. As of early 2021, there is still a lack of comprehensive federal legislation and oversight of cannabis-based products like cannabidiol (CBD). What can healthcare providers and consumers do to educate themselves and ensure the safety of these products?
A. Right now, we are in a gray area with CBD products.
In states where medical or recreational marijuana is legal, people need to have an honest and open dialogue with a well-versed physician before deciding to use cannabis or any derivative to treat a medical illness. While there are known benefits, there are also risks and given the lack of FDA review and approval, these products can put people with serious medical conditions in harm's way.
Companies should not be making health claims in any way because they are not FDA-reviewed or approved for health and medical use. To make any type of health claims, a product must be approved by the FDA for a specific indication. That is not happening with CBD sold in dispensaries, over the counter, or online, thus making health claims is illegal.
Q. The FDA has issued various updates on its progress to better understand use and eventually regulate CBD, what in your opinion would expedite the establishment of this oversight?
A. Research needs to open up on the benefits and risks of CBD use. Frankly, the FDA is being asked to address political and economic problems given the onslaught of CBD products following the passage of the 2018 Farm Bill. Congress inadvertently made the FDA the linchpin of the industry's go-to-market strategy for CBD and that's not the FDA's role. Legislation needs to begin with Congress providing a framework for this industry and then the FDA, as well as other federal agencies, can play their roles.
Q. Until a federal framework is in place, how can state legislators influence the establishment of standardized quality control measures for CBD products?
A. To ensure safety, states must put in place quality control standards of growing, testing and manufacturing products distributed in their jurisdiction. What they should not attempt to do is legislate or regulate the health benefits of cannabis or its derivatives. There is a clearly established federal framework that exists with the FDA to oversee products meant for consumption or medicinal use, so that is not the state's role. We don't need state regulators telling us what hemp/CBD is good for medically. But what they can do is require quality control measures and monitor products to ensure they are not contaminated with things like fungus or lead that can seriously harm consumers.
At the same time the industry must conduct research and produce data to support any claims around health and medical benefits.
Q. What can healthcare providers do to ensure they are educated when making cannabis-based product recommendations to patients?
A. Physicians should start where they always start -- with peer-reviewed medical research and data. The truth is that people are going to try CBD and, in some cases, medical or adult-use cannabis. Healthcare providers shouldn't just shut down the discussion and not address it at all. The challenge is that it is hard to have informed consent given there is very little research to say what is right or wrong. Healthcare providers need to talk to their patients about not only the benefits for a given condition, but also the risks long term.
Healthcare providers also need to be advocates within their specialties and with their organizations and associations to push for more and better peer-reviewed research.
Q. Based on the outcomes of the 2020 elections, do you believe there will be more progress towards federal legislation and oversight of cannabis-based product manufacturing, distribution and use?
A. I believe there will be a push for legislation surrounding everything from total legalization to more focused research and financial-based bills. Based on what has been seen to date, clearly 95 percent of Congress can get behind better research and honestly that is legislation that should have been passed 20 years ago. Right now, 30 percent of the population is using cannabis-based products and we need research to ensure the safety and efficacy of the products for what they are being used for.
Q. If federal legislation/oversight is not put in place in the near future, in your opinion, what will the consequences be for the cannabis-based product industry?
A. Right now, there are a lot of "snake oil" salesmen out there trying to drown out any noise around the need for research and approval of products for health and medical use. It confuses consumers and ultimately could lead to the detriment of cannabis and hemp growers and producers. There are many people that could benefit medically from the use of cannabis-based products, but if they have a bad experience due to poorly regulated product use, they could end up being turned off.
That being said, we are in the midst of a global pandemic and economic recovery. Patient advocates, policymakers and industry need to keep pushing for clinical research and regulatory standards, but also recognize there are other priorities at the federal level in this moment.